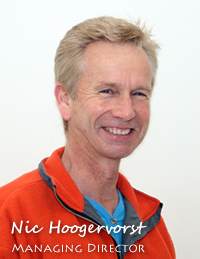 We are specialists in Custom fish tanks , luxury aquarium design, installation and maintenance.  We design, build and install bespoke aquariums in residences and commercial spaces. Or you can choose from a large range of 'Off the Floor' systems which are available on this web site. With over 25 years of experience our team will deliver the highest standards in aquarium design, equipment and advice ensuring both a professional and personal service is delivered.
We pride ourselves on Quality and the product range Living Reef Limited is able to offer our clients. Living Reef Limited is the New Zealand Distributor for undoubtedly some of the highest quality marine products available internationally. EcoTech Marine, Deltec, Aqua Illumination, Giesemann and Dupla Marin. This ensures that our clients will enjoy a Reef System that is reliable and Healthy.
Want to enjoy your incredible aquarium without having to look after it or are you going away on Holiday? Our Team can take the stress away with our long or short term Maintenance Contracts. Again with our experience you can rest assured that Best Husbandry Practices is the norm for our Team. Just 'Contact Us' and we will tailor a service for your needs.
Where did it all start? In 1997 while in Fiji on a company conference as part of our leisure activities I had the opportunity to do some snorkelling on a reef. I thought never done that before so I'd give it a go even thou I was a bit apprehensive about the technical difficulties I might face trying to breath under the open ocean through a plastic tube. As soon as I gingerly placed my head under the water I was blown away. Like seeing something so beautiful for the very first time. I couldn't believe the colours and diversity of marine life that nature was displaying. Unfortunately the Reefs I have snorkelled since this first experience are showing the signs of deterioration due to mans influence on this sensitive environment.
After that first encounter with the Reef I was determined to replicate just a piece of that Reef in my home. It started with a four foot Reef aquarium and over the years grew to a ten foot, 2,500 litre system. This system now takes pride and place in the show room at Living Reef.
In the last few years we have learnt a lot about successful Reef keeping compared to the days when I started when we used under gravel filters for our biological filtration. Had a lot of stock losses in those days which filled me with guilt that I was adding to the decline of these beautiful organisms. These days there is no need for these experimental losses and today I am determined to ensure that Reef keepers provide a healthy environment to see these creatures grow and live a long life. The knowledge that the reef keeper has gained over the years has lead to successful culturing of corals even to the extent of viable commercial operations. Hence reducing the collecting of corals from the reefs. Even some reef fish are now being breed successfully. Work is being done around the world in growing new Reefs and even to the extent of cultivating Coral varieties that can tolerate the higher water temperatures.  As more people get into this fascinating hobby the more we learn about this precious environment it will ultimately lead to the healthy future of the worlds reefs.